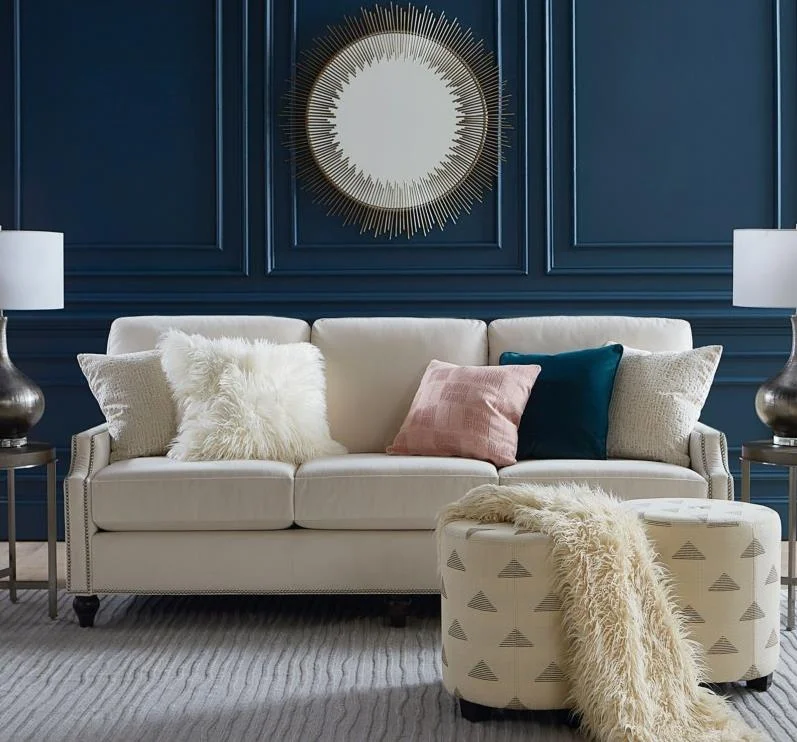 Looks We Love | Feminine Details
some tips on how to achieve this look:
1) Soft and muted tones. Feminine aesthetics tend to lean towards pastels and neutral tones. 2) Don't be afraid of pink. Pink is the on trend color this year. Incorporate pink with accent fabrics, accessories and artwork. 3) Decorative patterns. Incorporate florals, button tufting etc. to get those feminine vibes. 4) Soft shapes. Look for furniture with soft, round edges in lieu of hard lines and geometric shapes.